"Eco Craft" is produced since 1999. This is a registered trademark of Hamanaka Co., Ltd.
Eco-friendly with 100% recycled paper
"Eco Craft" is a registered trademark of Hamanaka Co., Ltd. Eco Craft is made of 100% domestic raw materials, and reuses grain bags such as rice and wheat and milk cartons. Bags containing fish meal, fertilizer, cement, etc. are not used, so there is no need to worry about unpleasant odors.
No pesticides or fertilizers used
We do not use any bags of chemicals such as pesticides and fertilizers that are harmful to the human body. Considering hygiene, people with sensitive skin and children can handle it with confidence.
Smooth to the touch and gentle on the skin
Polyvinyl alcohol is used for the surface coating. This is an ingredient that is also used in the glue on the back of stamps and skin care products such as face wash packs, and it is less irritating to the skin and has excellent safety. For this reason, the surface roughness that is common with recycled paper is small, and it is highly evaluated compared to other companies.
High quality that does not blur the line when splitting paper
As a result of strict quality control, surface coating material, paper quality, twisting direction, etc., the fibers are uniform, smooth with no gaps or irregularities, and there is no variation in width. This will make a difference in the completeness and durability of the work.
Excellent elasticity, elasticity and flexibility
It is so stiff that you can't think of it as a paper product, it is more flexible than bamboo or rattan, and it has excellent workability such as cutting, cracking, and gluing. Even children can handle it safely.
Rich colors and sizes
The length of the paper roll is 5m, 30m, 250m, and the width is about 15mm (12 pieces of knots) and 30mm (24 pieces of knots), and there are a lot of color variations. The range of works expands from small items such as baskets to bags.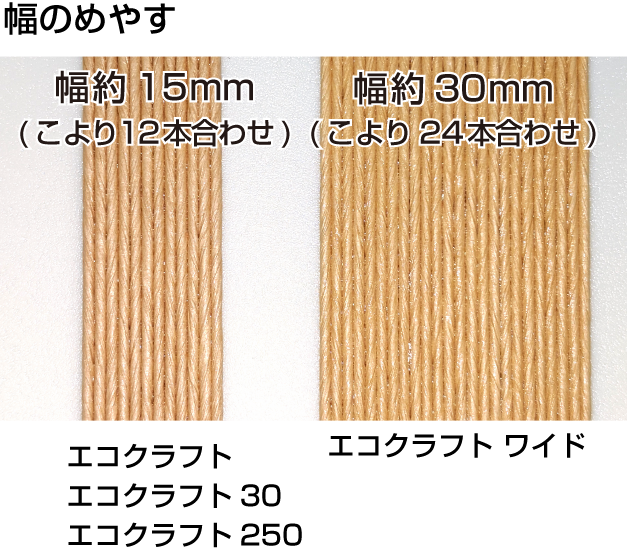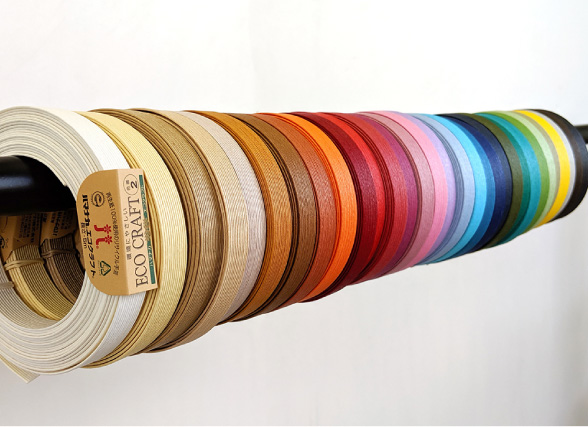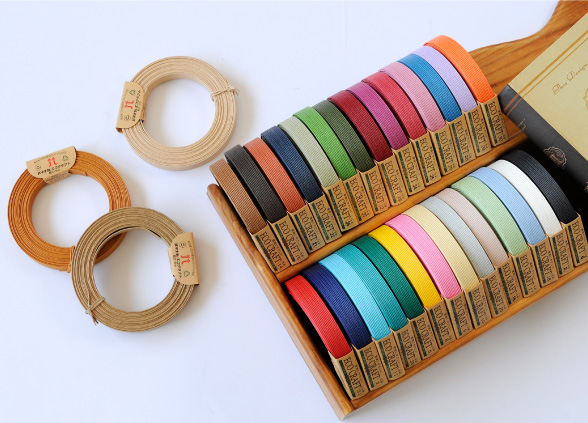 How to work with Eco Craft? Work examples and additional materials
Project examples and free Japanese patterns for Eco Craft can be found here.
Video tutorials for Eco Craft here.
In the book section of our website you can additionally buy books with patterns for Eco Craft.
You will also need glue for Eco Craft, pegs, scissors, ruler and other tools and accessories depending on the project.
One 5 m roll is enough for a box size 9*20*6 cm.